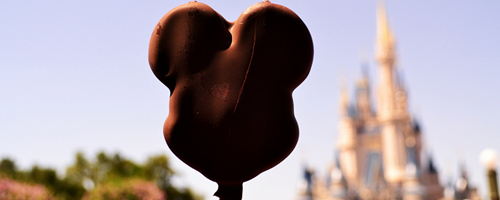 Travel Dates: September 30 – December 13, 2012.
UPDATE July 12, 2012: Walt Disney World has released this discount to all guests, a Disney VISA is no longer required. For more information, see the 2012 Fall Disney Free Dining post.
Walt Disney World has announced a new round of the Disney Free Dining discount, this time for Disney VISA cardholders only for the travel dates listed above. Not all nights are included however, you must check in on one of the following available dates:
September 30 – October 4, 2012
October 19 – November 1, 2012
November 9 – 15, 2012
November 23 – 29, 2012
December 10 – 13, 2012
Please note that in order to qualify for the free dining offer, your must check in during one of the available dates above. Your stay can extend outside of the available dates, you will still receive the free dining for your entire stay. Availability is extremely limited, and not all resorts may be available. You cannot check in before an available date and receive the discount, it is all or nothing, and it all depends on the day you check in.
Guests staying at a Disney World Value resort will receive the Quick Service Dining Plan for free. Guests will be able to upgrade to either the Disney Dining plan or the Deluxe Disney Dining plan by paying the price difference. The Walt Disney World value resorts include All-Star Sports, All-Star Music, All-Star Movies, Pop Century and Art of Animation.
Guests staying at a Disney World Moderate, Deluxe or Deluxe Villa resort will receive the Disney Dining Plan included for free. Disney World guests at moderate, deluxe and villa resorts will also be able to book the "Free Dining", and upgrade to the Disney Deluxe Dining for the normal price difference.
Availability is extremely limited, and must be booked by September 29, 2012. It appears that all suites, campsites and 3 bedroom villas have been excluded from this offer, as well as the standard Little Mermaid rooms the new Art of Animation Resort. All other Disney resorts, including the family suites at All-Star Music and Art of Animations, as well as the other value resorts are included in the offer. Three night minimum stay required, and a maximum stay of 14 nights is allowed per reservation. You must also purchase a minimum 2 day basic park pass per person per reservation to qualify.
Please note this offer is currently only available to Disney VISA cardholders. A $200 deposit per room must be paid with your Disney VISA at the time of booking. We believe this offer should be made available for all guests starting on July 12, 2012.
To book this special Disney World "Free Dining" vacation package, please contact our great sponsor Mouseketrips.